Standing Rock the Vote (for real)
Heya!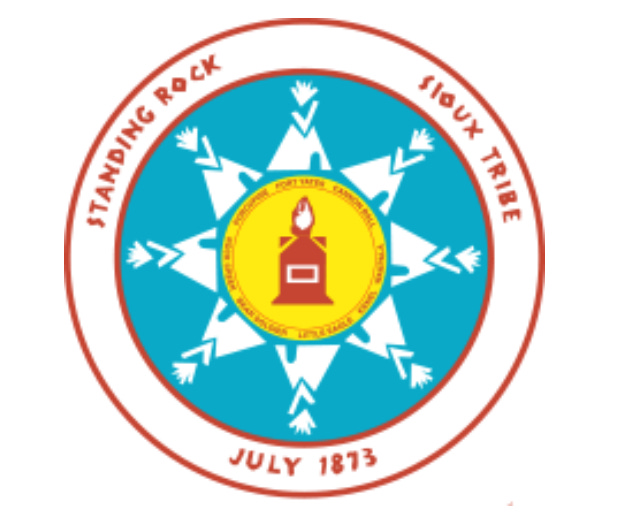 You may have read or heard (or not! #thenewsamirite) that the State of North Dakota, home of Ye Olde Dakota Access Pipeline, is not content with using water cannons on peaceful protestors, ramming environmentally fraught projects through tribal lands, and ignoring two-hundred year old treaties—now the state is enforcing a new voter ID law that could prevent tens of thousands of native voters from casting a ballot. The initiative affects19,000 people on the Turtle Mountain Reservation alone.

The new law requires that voters show an ID with a street address, not a PO Box, so tribe leaders and activists are rushing to get identification to those who could be barred from voting. Here are a few choice quotes from the CBS news story I linked to:
American Indians in North Dakota face a unique situation because the state is the only one in the nation without voter registration, meaning they have never really needed a street address to vote. Voters must now be able to prove a residential address. That could potentially disenfranchise thousands of voters on the state's five reservations, according to the tribes.

Many tribal members are homeless, lack transportation, don't have necessary documents — such as a birth certificate — or simply can't afford one.
"Fifteen dollars for an ID could mean the difference between a single mother buying milk for her children for three days or getting an ID to go vote," Turtle Mountain Chairman Jamie Azure said.


The Lakota People's Law Project is working with the Standing Rock Sioux and Four Directions are on it—they have a hotline and a machine that can issue ID cards. They need help getting the word out and getting the IDs made—this is a situation where straight up money is what will do the job, if you can donate.

Here's a video about this voter suppression, from Chase Iron Eyes.

And here is where you can donate.

Have a good weekend—Mikki
xxmikki


On Defeat
"No One Will Save Us But Us"
We're Going to Need Love and Anger
Inspiration, Persistence, and Moral Mettle (Under Authoritarianism)
Remember 

you don't have to do everything

—but anything you do can change the world.  Please write me about your actions—love hearing about them! To contact me, hit reply or reach out to 

@mikkipedia 

If you would like to spread the word about action now—

here is the subscription link.

  If you like what you read and want to support, you can 

click here for paypal

 donations. (Choose "Friends and Family.") The  

archive

.